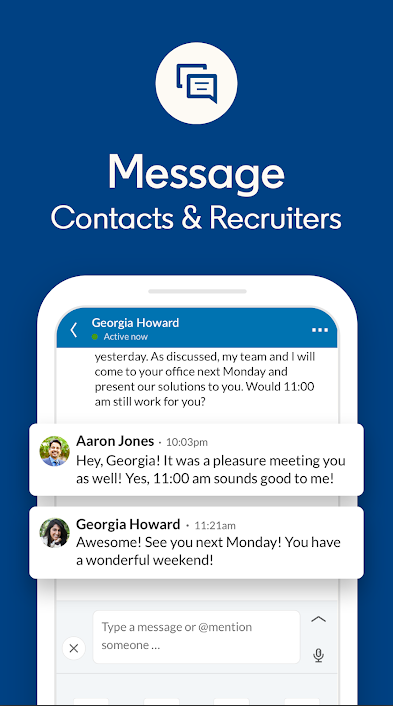 The professional social media network has 500 million members worldwide. It is available in over 200 countries.

As a result, it can help international recruiting, sales, and networking, as well.93% of recruiters now use LinkedIn for background checks and recruitment.

If your employers are particularly nice, they can also throw in a nice testimonial to help your job prospects.

And there's more to LinkedIn than that.

LinkedIn is a great resource for social media marketing for businesses. Businesses can use the resource to headhunt, display official information and create groups for work and networking with clients. They can use resources like blog posts and native videos to represent their company culture and key projects.

LinkedIn's blog is an excellent resource for you to learn about industry news, developments and standards.

There are in fact entire courses on LinkedIn that will teach you skills like software development, social media marketing, and content writing. Employers and job seekers can use these to improve skills.
As great as LinkedIn is, some factors might hinder its use.

Employer policy
LinkedIn might not be part of company policy. some employers might look down on your continued networking on LinkedIn.

Effort
LinkedIn requires a lot of effort. You need to keep preserving in LinkedIn job searches. If you are to be successful networkers, you will need to have continuous engagement. Scams and recruiters' disinterest might also be obstacles in your online job search.

Money
If you are to improve your chances of a job search, you might even need to shell out a few dollars for the Premium. This might be inconvenient for some job seekers.

So, if it is expensive, why go Premium?

Going Premium
So what can you expect from the Premium app? General users, job seekers, recruiters, and sales professionals all have different pricing plans.

The price ranges for the plans are in four tiers with the cheapest plans for job seekers starting from $29.99 and the most expensive plans starting from $119.95.

When you finally get your pricing plan, you can tinker around with the added special features of the Premium app. You can use advanced search filters, saved search alerts, and keyword research tools

LinkedIn Premium provides faster networking options, as well. You can communicate with the email function, InMail, and the OpenLink messaging function.

With all of these features, it doesn't make sense not to download LinkedIn. https://appz.ai/down/6-linkedin.html