Now is the time when gamers are finding their heaven on mobile. Mobile games are somewhat sneaking at the show, and when they appear, the reaction usually is a pained groan.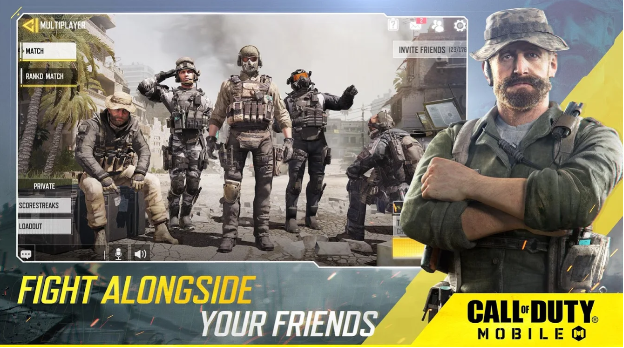 That may be why Call of Duty chose to keep a low profile regardless of the game's massive appeal among the gamers. This is the most popular mobile game debuting in the second half of 2019. Let's shed light on its features and functionality below.
How does Call of Duty Function
The app contains a very user-friendly menu. Following steps will walk through you on how to use this app:
Firstly, go to the Profile menu by tapping the top-left portion of the screen. Here are the Player Level Reward stream and the lists for Player Profile, Medals, Achievements, and History.
You can see the option for earnable in-game currency, which is next to Credits and CoD points on the top-right corner. Also, there are optional purchasable in-game currency and a gear icon that links to the game's Setting Menu.
Tap an image of two people, which is next to the Settings icon; you will be taken to the Friend list, where you can accept Friends' invites, add friends, see latest teammates and see blacklisted players.
Under the Profile tab, you will see the menu of the Battle Pass widget that is there to present your current tiers. It's a content stream that rewards personalization items, credits such as weapons, spray paint designs and weapon XP cards.
Next, at the bottom right of the screen, you will see the in-game shop, items, and Battle boxes that can be seen and exchanged for Credits or CoD Points.
Features of Call of Duty Mobile
Redefined App: When you load up a match of Call of Duty Mobile Version, you are sure to feel as if you're having a state of the art user interface experience, which is pure, redefined and unfiltered.
Battle royale is here in Call of Duty Mobile app: Anybody who loved the Blackout mode in Black Ops 4 should enjoy this one too. Mobile's battle royale isn't an exact copy of it, but it is somewhat alike. You can get similar vibes even by looking at its maps.
Customization: Personalization is a crucial feature of Call of Duty, and mobile carries overall you'd expect. Custom load-outs, weapon skins, killstreaks, player skins, and badges all are in place.
Verdict:
This super addictive game of shooting can be played on both Android and iOS devices. More and more modifications and advancements to the game are down the road with so much more fun to enjoy. So, if you haven't installed this app yet, now is the time to do so!