If you want to bring the power of Google to your TV, then there is a good chance that you are looking for Android TV streaming devices. These have become a necessity these days. Although smart TVs let you enjoy your favorite TV shows, having a dedicated streaming device is truly worth the investment. With more features, better performance, and a wide selection of apps, it is no wonder why streaming devices dominate the living room in many homes.
With multiple options available when it comes to streaming devices, each system comes with its own set of benefits and drawbacks. These are affordable and promise solid experiences. If you are looking for the best Android TV streaming devices, then this post is what you need.
NVIDIA Shield TV
NVIDIA has long been associated with gaming. However, the company now also offers you a new way of experiencing android TV. Launched in 2019, the tube-shaped streaming device packs AI-powered content, Dolby Vision and Dolby Atmos to provide you with an incredible experience. one of the most unique aspects of this device is its Toblerone-shaped remote. It is unique and fits in your hands comfortably. The remote comes with an array of controls and also has a dedicated Netflix button.
Despite the hardware being launched four years ago, it still receives regular updates. This implies that you can find support for all your favorite streaming systems. You can opt for advanced gaming options if you are ready to splurge a little extra money.
Features & Benefits
Dolby Vision display, HDR 10 helps you bring home theater to life with immersive audio and vivid picture clarity
Smart Integrations: Amazon Alexa, Google Assistant, SmartThings
Nvidia Tegra X1+ graphics
Bluetooth and Wi-Fi connectivity
Enhance HD video in real-time to 4K clarity
AI upscaling promises crisp visuals
Built-in voice control with Google Assistant
Game streaming capabilities
Dedicated Netflix button on the remote
Comfortable remote design
Google Chromecast with Google TV
Google Chromecast with Google TV is undoubtedly one of the best streaming devices you can invest in. Although many would claim that NVIDIA Shield should occupy the top spot, Google Chromecast promises incredible value for your money. It offers all the streaming platforms you could ever ask for.
Watch entertainment you love in up to 4K HDR. You can discover over 700,000 movies, millions of songs, and TV episodes with Chromecast. There is the promise of fast streaming and quick navigation. The home screen displays movies and TV shows from all your services in one place. You can use the Google Assistant button on the remote for using voice search to find your favorite shows, movies, songs, and more.
Features & Benefits
Watch content in 4K HDR
Enjoy quick streaming and crystal-clear picture quality with brighter colors
The home screen displays all your TV shows and movies in one place
Use voice search with Google Assistant
Easy to install and compatible with almost any TV that features an HDMI port
Create kids' profiles for accessing shows and movies for the family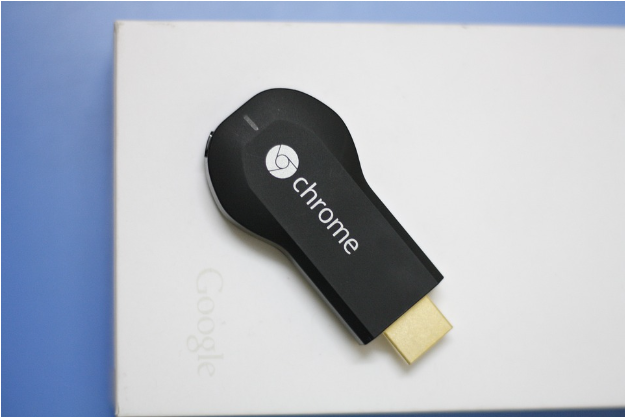 Xiaomi MI TV Stick
This streaming stick has been designed keeping simplicity in mind. With easier controls to navigate, you will surely have a great experience while using the Xiaomi MI TV stick. This compact, hassle-free device converts your TV in less than 30 seconds. It is compatible with any TV model and is super convenient to use. the latest Android TV 9 is streamlined to be easier and faster to use. with a friendly user interface, you can discover more content with Chromecast built-in and Voice Search. This TV stick brings you content from all leading entertainment OTTs including Hotstar, Disney+, Netflix, Prime Video, and other 5000+ apps. It also lets you play games on the Go!
Features & Benefits
Voice controls powered by Google Assistant
Smarter experience with Android 9.0
Premium sound
Compact, light, and portable
Easy to setup
Amazon Fire TV Stick
This is one of the best, low-cost streaming gadgets that is being used for years. The extra RAM and improved processor have shot up the performance over the years. the best thing about this fire stick is that the app loading time is nil and swapping between services just takes a couple of clicks. It simplifies streaming controls with Alexa Voice Remote with volume and power buttons. You can stream over 1 million movies and TV episodes from Disney+, Prime Video, Netflix, and other platforms. You can use the Guide button to check the options available.
Features & Benefits
Easy to plug in behind your TV to convert your TV into smart
Dolby Atmos audio on select titles
Alexa Voice Remote allows you can launch shows across apps with voice commands
New preset buttons to get to your favorite apps
Control the volume and power on your soundbar and TV with a single remote
Access to over 200,000 TV episodes and movies