You are watching television, streaming a Netflix show. It ends and you sigh, cursing your laptop for being at the other end of the room. You sink into your couch and grumble, wishing you had a magic wand to magically control your laptop.
You might not get a magic wand but you can get something close: the Unified Remote.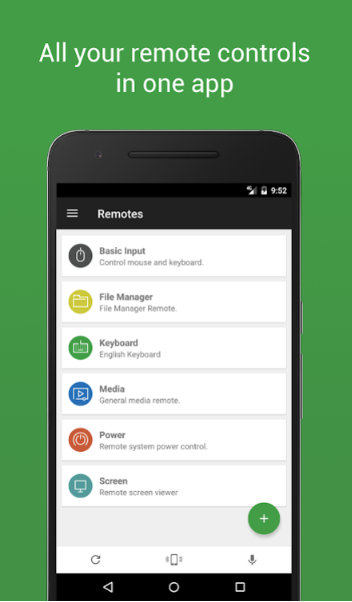 The Unified Remote app is an advanced smartphone application. It lets you control as many devices as you want—all from the comfort of your couch.
It lets you control more than 70 applications. It even connects to Bluetooth and Wifi connections. Unified Remote has servers available for Windows, Mac, and Linux.
The app gives you complete wireless control and is a great option for work and for fun.
You can use Unified Remote to DJ your house parties. The remote can control music apps like iTunes, Spotify, and Google Music.
You can also use the app to control media centers and players like VLC, and Windows Media Player. More than that, it can operate streaming services like Netflix, Youtube, and Hulu.
This means that you will never need to get up while binge-watching TV shows or enjoying movie nights.
And while it makes movie nights better, the app also makes work more convenient. You can use the app as a wireless control for Powerpoint or Google Presentation.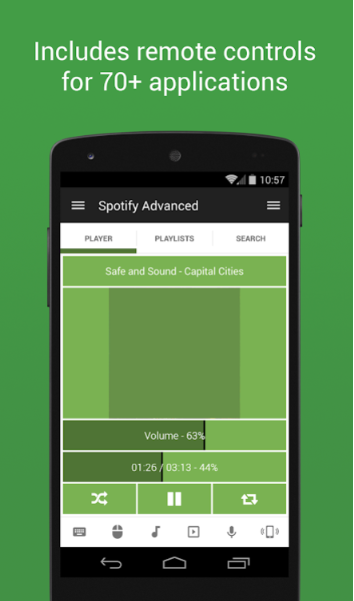 You can even use the remote to work the Task manager on your computer or Internet Browsers like Chrome and Firefox.
While the app has many things to offer, it does come with a few drawbacks. To set it up, you have to follow a multi-stage process. You will need to first add the .NET Framework 4.0 software.
It then needs access to control your mouse, keyboard, screen settings, and speaker settings.
This way you can control all your computer functions with just your smartphone. You can lower the volume of a movie and dim the brightness of the display with a simple trackpad.
Even so, Unified Remote is very popular. It has 10 million-plus downloads so far and makes everyday computer use and electronic use much easier.